The parents of a 10-year-old girl who tragically passed away have spoken out about the details leading up to their daughter's death in the hopes that it will help save other children.
Vivienne Murphy, from Ireland, died in March 2019, just shortly after complaining about a sore throat.
Appearing on Radio One's This Week show, Vivienne's parents Lilly and Dermot said that she started to feel under the weather around Valentine's Day, developing a rash and high temperature.
After initially being treated at Cork University Hospital, she was transferred to Temple Street in Dublin in order to get to the bottom of the cause.
Doctors first believed that what Vivienne had was some sort of viral infection, but after she failed to respond to any medication and her condition only got worse, her parents decided that it must be something else.
"We realized she was still getting worse, and the rash was really angry looking. By the evening she had pain and we noticed that her right leg started swelling at the knee," added Dermot. "We were panicking now, and spoke to the doctor we had spoken to originally and told her our child was getting worse, not better."
"We were told this could still be a flu virus, and we explained about the knee, and said the child couldn't stand at all," the father said.
"The doctor marked it with a skin marker, but we could see it was growing outside the mark," Dermot recalled.
"We [were told] at that stage the black mark meant that Vivienne had sepsis and was going into shock," said Lilly.
It is sometimes referred to as the "flesh-eating disease."
The diagnosis was followed by an operation at Temple Street hospital, which "took hours."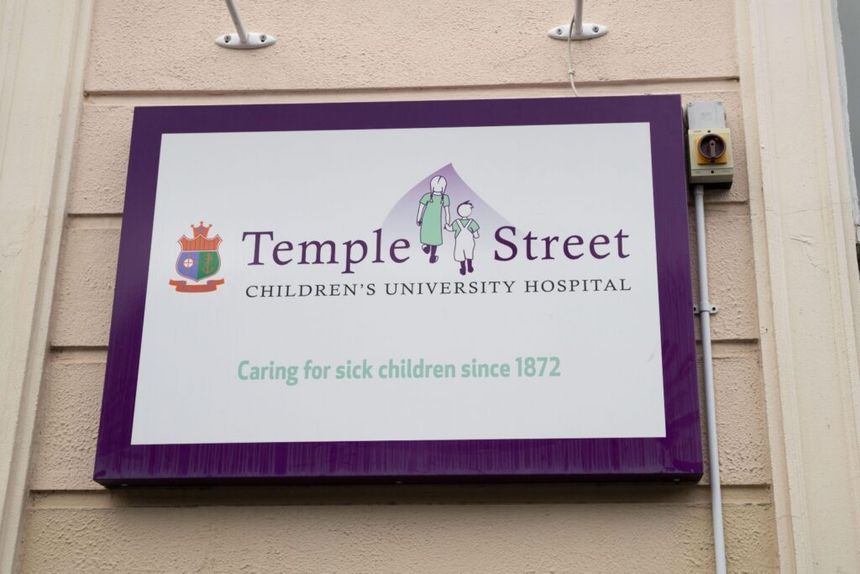 The 10-year-old was taken to Temple Street Children's University Hospital. Credit: KarlMPhotography / Alamy
"She said 'thank you, nurse, I'm sorry for crying. I know you're only trying to help me'," said Dermot of their daughter before she was made unconscious."That was the dignity she had. They were her last words on this planet. She had so much empathy. The world is a sadder place without her."
After the surgery, a doctor came to update the parents but the words he told them were "shocking."
"He said I think I have stopped the disease from spreading, but I had to cut away 17% of your daughter's body," the dad recalled. "When I heard 17%… I thought when we were in Cork we would probably have got away with 1%, the black mark, cut it out there."
However, Vivienne went into cardiac arrest shortly after.
"We ran into the room. There were six or seven nurses there, doctors, professors. The head professor was there, and they were trying to bring her back, and they're pumping and pushing and trying hard to save Vivienne and he was really going hard," Dermot said.
But the cardiac arrest had caused major damage to the 10-year-old and she was later pronounced dead.
After the horrifying ordeal of watching their daughter fight for her life, the Murphys had some advice for other parents.
Rest in peace to little Vivienne. Our thoughts and prayers are with the family for having to endure such a grave loss.