All criminal charges against Alec Baldwin over the fatal shooting on the set of his movie Rust are expected to be dropped, per reports.
Sky News has tonight reported that, despite Santa Fe prosecutors initially seeking two involuntary manslaughter charges against 65-year-old Baldwin, all criminal charges have been dropped, according to sources.
In response to the development, Baldwin's lawyers, Luke Nikas and Alex Spiro, said in a statement: "We are pleased with the decision to dismiss the case against Alec Baldwin and we encourage a proper investigation into the facts and circumstances of this tragic accident."
Hutchins was fatally shot on the set of the movie Rust in Santa Fe, New Mexico. The movie's director, Joel Souza, was also injured in the shooting.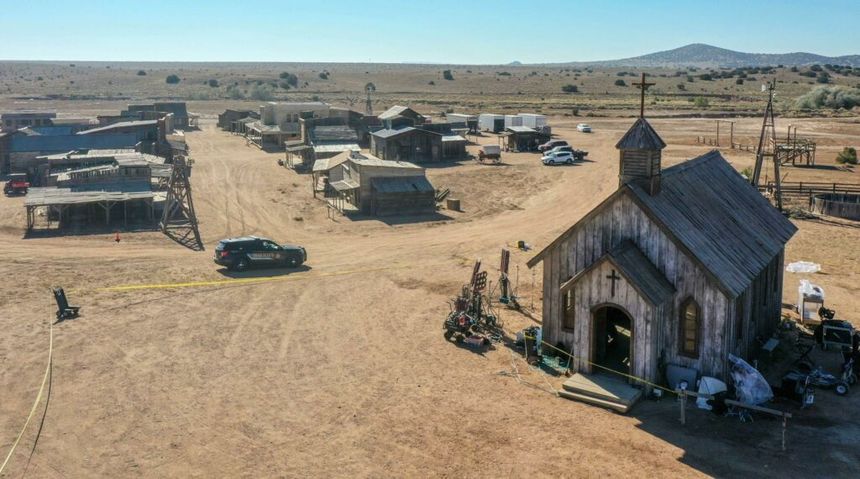 The Rust movie set was closed down following the tragic shooting. Credit: ZUMA Press Inc / Alamy
Baldwin had been rehearsing a scene using a prop gun when it misfired.
Ever since the tragedy, Baldwin has maintained his innocence, accusing the movie's armorer Hannah Gutierrez-Reed – who was also charged with involuntary manslaughter – of not ensuring the weapon was safe.
Gutierrez-Reed is still facing the charges against her, per the Daily Mail.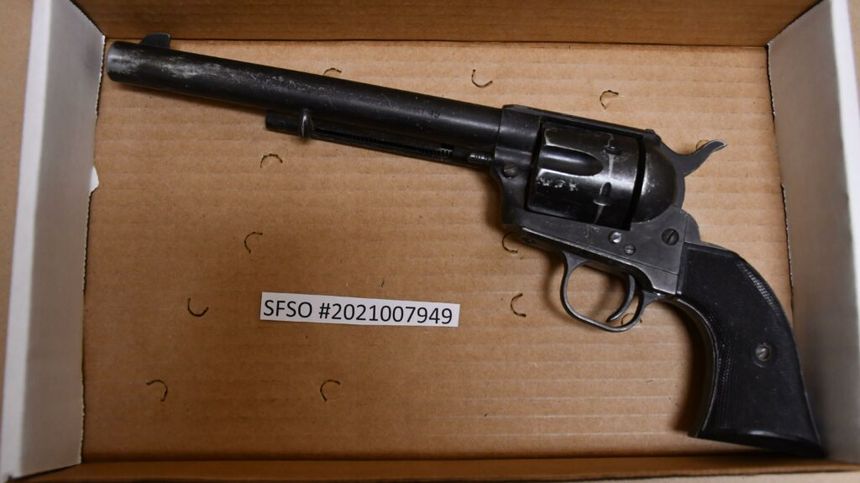 Alec Baldwin alleged the prop gun (pictured) was meant to be unloaded, and fired rounds without him even pulling the trigger. Credit: ZUMA Press, Inc. / Alamy
Today's news also comes as CNN reports that filming for Rust is set to resume this week.
A spokesperson for Rust Movie Productions told the outlet that principal photography for Rust will resume on April 20 at Yellowstone Film Ranch in Montana.
The Daily Mail confirmed that Baldwin will resume his place on the set, as he was photographed saying his goodbyes to wife Hilaria on Wednesday.