Andrew Tate has bizarrely predicted that he will be shot after being released from house arrest.
Tate and his brother were originally taken into custody on December 29, 2022, by Romania's Directorate for Investigating Organized Crime and Terrorism (DIICOT). The brothers were arrested with two women in connection with the same case. After being held for 30 days, the brothers had their time held in custody extended several times. Their appeals to be released had also been denied.
Despite the pair having been released from prison and placed on house arrest by Romanian officials, they are still under investigation.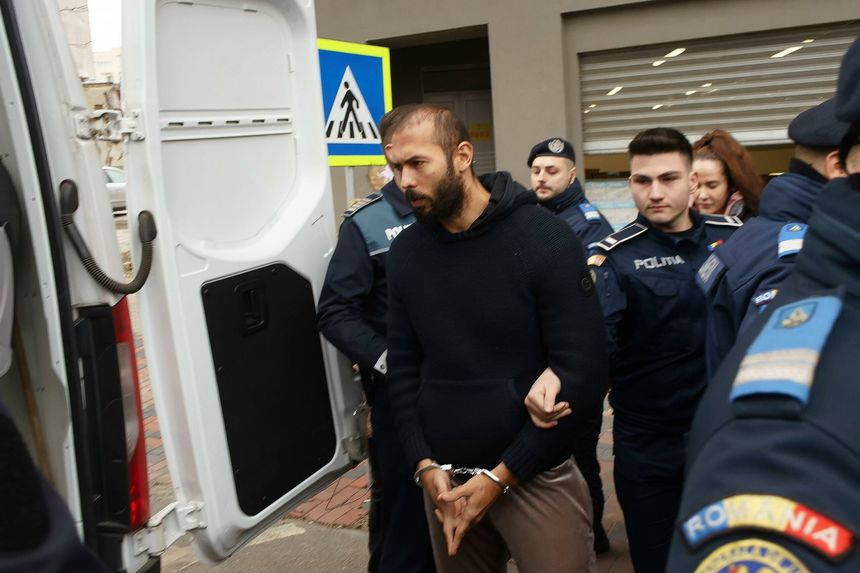 Andrew Tate and his brother Tristan were arrested in December 2022 on multiple serious charges. Credit: lcv / Alamy
Following Tate's release on house arrest, he has taken to social media several times to document his odd thoughts, including posting a video of himself pacing around his home while smoking a cigar. He even made a statement after his release where he claimed he'd done over 7,000 pushups while in prison.
Now, Tate seems to believe that he will be struck with a bullet once he's released. Taking to Twitter, he wrote: "I prepare my body to absorb the brutal kinetics of piercing lead. As all other silencing attempts fail, and stage 3 approaches – I anticipate a bullet will be the chosen utensil of pacification.
The tweet was in response to a previous post from December, in which he proclaimed to his followers: "If they kill me I love you all."
Despite his concerns for his safety, he's also taken to the social media platform to plug his 'Top G' merchandise, tweeting a link to his site with the comment: "My arrest and release are one of the largest events in cultural history. Now released, there will be two universes. Choose your side. It's good vs evil. Truth vs Lies."
As for the serious allegations against him, Tate has consistently denied them all and even argued that they were conjured up to silence him.