A Black family's home was valued nearly $100,000 higher after they filled it with family photos they borrowed from their white neighbor's home.
Couple Erica and Aaron Parker first had their Loveland, Ohio, home appraised back in 2020. At the time, it was newly renovated, and other homes in the same neighborhood were selling above the asking price.
With this in mind, the Parkers had anticipated that their home would be valued at least at the list price of $525,000 – however, their initial appraisal came back $60,000 less.
Hiring another appraiser, the couple attempted a different approach; removing items in the home that could indicate they were a Black family – even going as far as 'whitewashing' the space by borrowing photos and memorabilia from a White neighbor.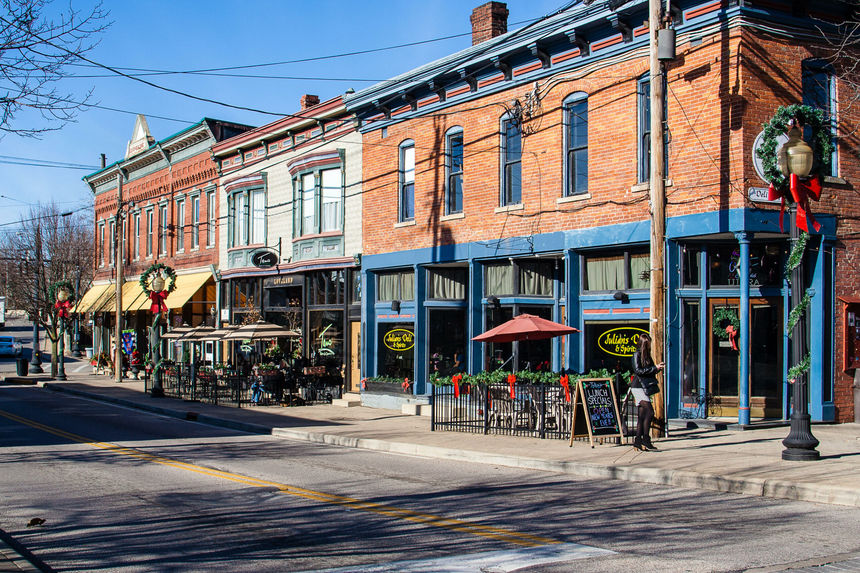 When the appraiser came, Erica and Aaron told CNN that their home was appraised at just under $100,000 more than the first valuation.
"It was a weird feeling but we felt vindicated. We were like, 'Oh my God, we really were discriminated against,'" Erica said.
She also told the outlet that the family ended up selling the house in Loveland for $507,500 and buying a new home in Westchester, Ohio. However, Erica did file a discrimination complaint with both HUD and the Ohio Department of Commerce.
"We want the bank and appraisal company to be held responsible for what they did and to prevent this from happening to other people of color," Erica said.
Sadly, this is nothing new.
In fact, just last year a Black couple in Maryland began the process of bringing a lawsuit against both a mortgage loan provider and a local real estate appraiser, claiming they were in direct breach of the Fair Housing Act after appraising the couple's home unfairly low due to their race.
Shani Mott and Nathan Connolly, who are both Black and professors at Johns Hopkins University, are suing loandepot.com, 20/20 Valuations LLC, and the latter's owner Shane Lanham.
The couple is alleging 20/20 Valuations LLC discriminated against them by "dramatically undervaluing their home in an appraisal because of [their] race and their home's location adjacent to a Black census block, notwithstanding that it is also located within Homeland, an affluent, mostly white neighborhood," per CNN.
Mott and Connolly realized something didn't quite add up when 20/20 Valuations LLC appraised the property at $472,000 – which was almost $100,000 below the already conservative estimate loandepot.com had given their property, per the New York Times.
Mott and Connolly, sensing this was the result of their race, decided to "whitewash" their home before having a second appraisal with a different company. They removed all items and images from their home that could identify the owners as Black, and even had a white colleague stand in their place when presenting the property.
Doing this, it seems, confirmed the couple's suspicion that their low appraisal was racially motivated – the second appraisal valued their property at $750,000!
Racial discrimination in the housing market has been studied by Redfin, who reported that homes in majority Black neighborhoods have been significantly undervalued by an average of $46,000 based upon data from more than 73 million single-family homes listed and sold between January 2013 and February 2021. Evidently, there remains a considerable divide between houses sold in Black versus white neighborhoods.