Jeremy Renner has paid a visit to the "amazing" hospital staff who saved his life, following his terrifying New Year's incident back in January.
The 52-year-old actor – who is best known for his roles as Marvel superhero Hawkeye – was rushed to hospital on New Year's Day while attempting to stop his seven-ton snow plow from hitting his nephew, while the pair cleared the roads around his home in Nevada.
As reported by CNN, the sheriff's office stated: "When Renner attempted to stop or divert the Pistenbully (snowplow) to avoid injury to [his nephew], he was pulled under the vehicle by the track and run over. The Pistenbully rolled over him and continued down the road."
Jeremy Renner shared a photo of himself on Instagram following a snow plowing accident near Reno. Credit: Zuma Press / Alamy
In his first public interview since the traumatic accident, Renner admitted that he thought he was going to die – saying that he was "grateful" his nephew was there to come to his rescue. "If I was there on my own, It would have been a horrible way to die. And surely I would have. Surely," he told ABC's Diane Sawyer.
"But I wasn't alone, it was my nephew, sweet Alex and the rest of the cavalry came," he said. Though, he was convinced that he was close to death, so frantically wrote down notes on his phone. "So I'm writing down notes on my phone, and last words to my family," Renner continued, clearly very emotional.
Now, he's paid tribute to the hospital staff who helped care for him during that emotional time, taking to his Instagram Stories on April 14 to thank the medical staff who cared for him at Renown Regional Medical Center.
"I got to revisit the amazing group of people who save my life […]," the actor wrote.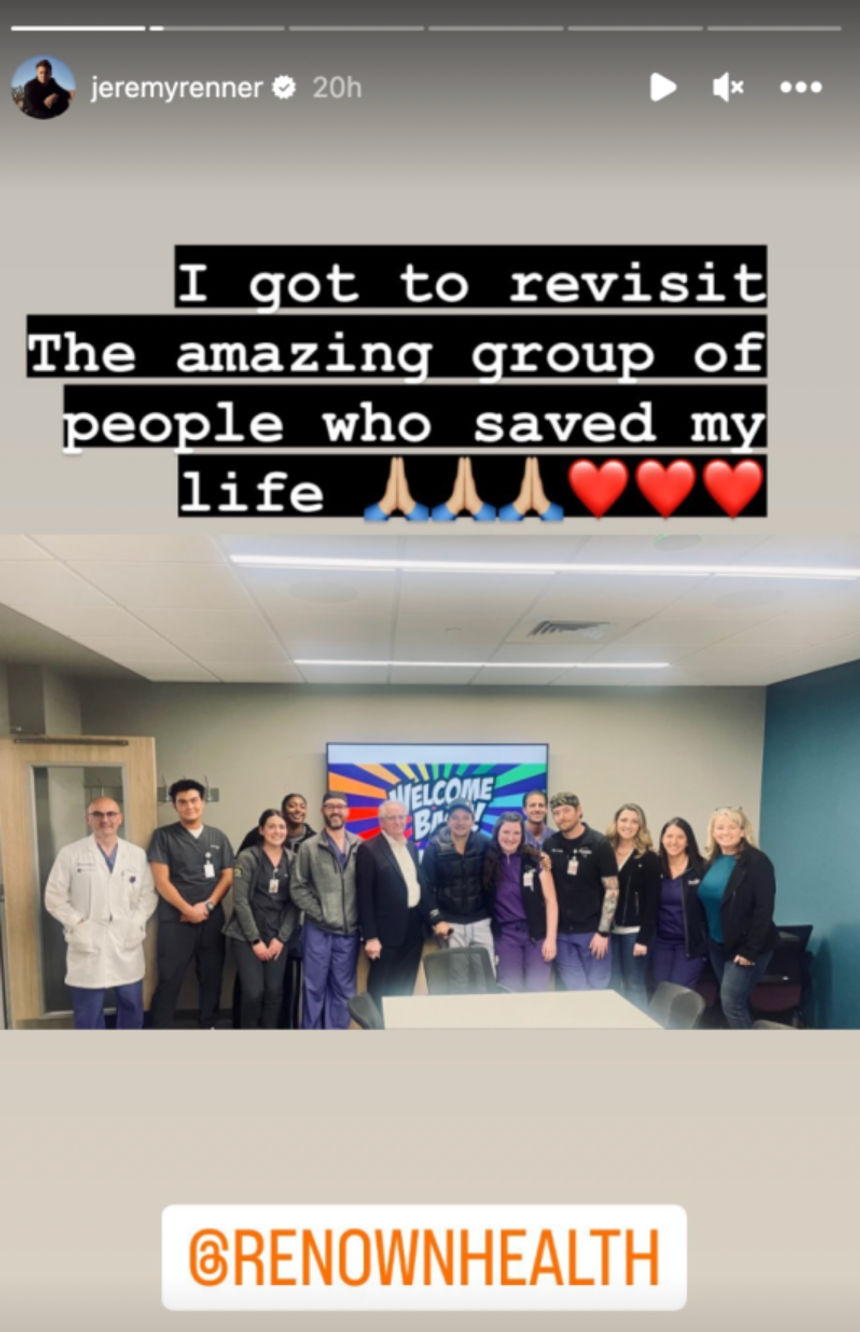 Credit: Instagram.com
In another story upload, Renner posed alongside two other medical staff, simply writing: "Thank you […]."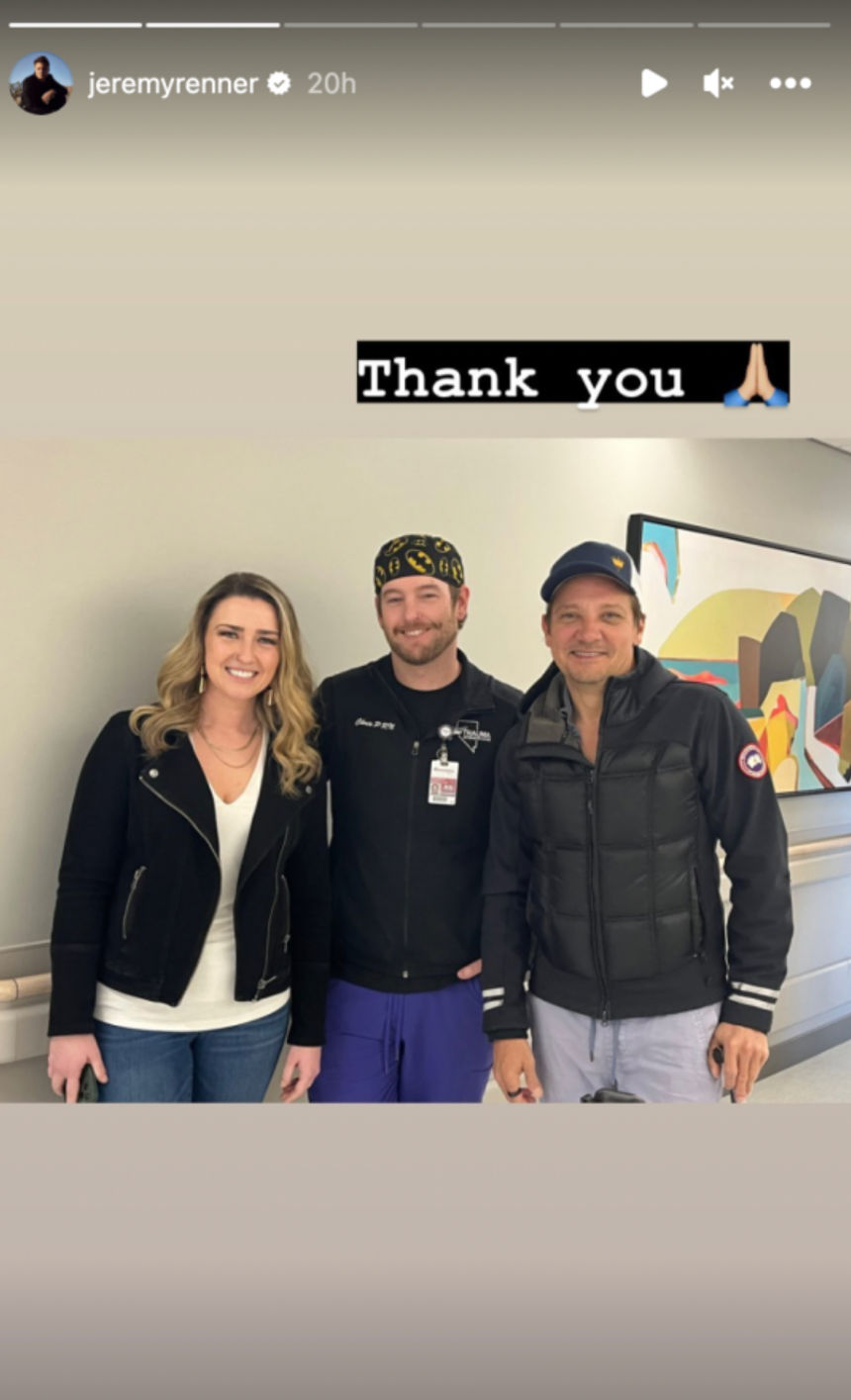 Credit: Instagram.com
The posts come days after Renner made his first red carpet appearance since his accident, being snapped at the premiere of his new Disney Plus show Rennervations in Los Angeles.
He posed for pictures with multiple members of his family, though later had to pause briefly and use his scooter to continue with press interviews.
He's previously spoken to Variety, admitting he looked "a little beat up right now," but that the show was helping him get better. "I set out a goal to be walking this carpet. And here I am enjoying it. Otherwise it would have gone to an abyss with no date and lost traction and excitement and I would have been very, very, very frustrated," he said.