Kim Kardashian has opened up about the difficulties of being a single mother to four children.
During a new podcast interview with British author Jay Shetty, the 42-year-old business mogul talked about the trials and tribulations that come with being a single parent after her highly-publicized split from her former husband, rapper-turned-fashion-designer Kanye West.
In a clip from On Purpose with Jay Shetty – shared with PEOPLE – the reality TV star was asked how her thoughts on parenting differ now compared to before she had kids to which she replied: "Everyone says the days are long and the years are short, and that couldn't be like a more true statement."
"It's the best chaos though," she added.
Kim explained her thoughts further, saying there are some mornings when she has "no idea what's going on".
Kardashian shares four children with West – daughters North, 9, and Chicago, 5, and sons Saint, 7, and Psalm, 4.
Back in January 2021, fans were left shocked when it was revealed that the SKIMS founder had filed for divorce from her husband at the time. The internet's favorite – and highly controversial – power couple were thought to be end-game before the sudden revelation, with Kardashian detailing that all was not as it seemed with her famous family.
Just a couple hours later, E! News confirmed the news, with a source stating that "Kim wants to make sure she's making the right decision for the kids."
"It's gotten to the point where they haven't spent time together as a married couple in months," they continued. "They've seen each other for the sake of the kids but have been living separately. Kim knows the marriage is over. She's known for a while."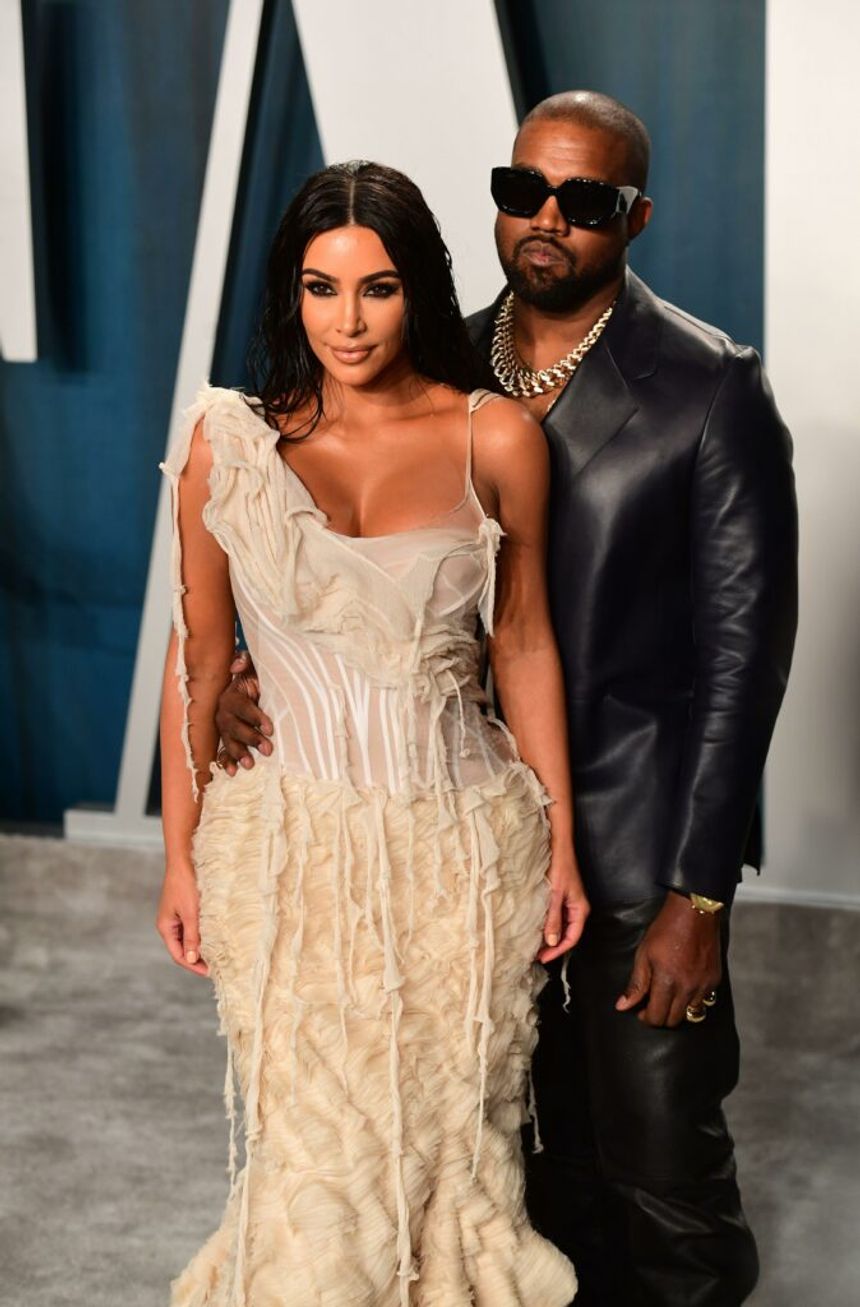 Kardashian and West in 2020. Credit: PA Images / Alamy
During the podcast episode, which is set to premiere sometime next week as per Shetty's Instagram page, the Keeping Up with the Kardashians star also stated that parenting is one of the aspects of her life that "taught her the most" about herself.
"It has been the most challenging thing," she said, telling the host that she gets emotional over it. "There are nights I cry myself to sleep. Like, holy s**t, this f****** tornado in my house. Like, what just happened?"
"You know, with all the moods and the personalities and sometimes they're fighting, and you know, there's no one there," she added. "Like, it's [just] me to play good police officer and bad cop."
"Parenting is really f****** hard. That's the only way I can describe it," she admitted before going on to state: "It is the most rewarding job in the entire world. It is. There is nothing that can prepare you. … I don't care how long you wait. I don't care what you're waiting for. You are never prepared."
"But you will figure it out, and it will make you so proud of yourself that you figured it out and that you got through the day," she concluded.
Other episodes of 'On Purpose with Jay Shetty' are available to stream now.