Lizzo showed a hater that she is still the queen of clap backs after she responded to a troll attempting to body-shame her.
The photograph in question was a snapshot from the star's 2021 Dove campaign that resurfaced on Twitter this week after a troll reposted the image alongside a screenshot of an article from the time about her post, which was titled 'Lizzo just shared an "unedited" naked selfie to "change the conversation about beauty standards."'
The original post, which was shared on Instagram, aimed to share more love and positivity around such a sensitive topic.
The caption read: "WELCOME TO TAURUS SEASON. To celebrate I wanna give y'all this unedited selfie… now normally I would fix my belly and smooth my skin but baby I wanted [to] show u how I do it au natural – I am excited to be partnering with @dove and the #DoveSelfEsteemProject which is helping to reverse the negative effects of social media and changing the conversation about beauty standards.
"Let's get real y'all," she added.
However, in an attempt to ridicule the 'Good as Hell' singer the Twitter troll that reposted the bold image (@CasuallyGreg) wrote "Thanks, but my beauty standards remain unchanged."
Other trolls also banded with the user, trying to tear Lizzo down further.
Cue @CassyWearsHeels, AKA Cassandra. Not only did the hater comment "Make obesity bad again," a lame play on words from the former President of the United States Donbald Trump's 2020 campaign slogan, she also posted a photo of herself alongside Lizzo's snap with the caption: "Me or Lizzo?"
https://twitter.com/CasuallyGreg/status/1645454606049378306
"Lizzo," responded one person as per Billboard. "I don't know you but Lizzo is a publicly kind and inspiring individual. Loving yourself and others should be the basis of humanity. She preaches that. I can only assume you're terrible."
And a third commented: "We're all choosing Lizzo, right??" before adding that the Grammy-award winner is "compassionate, stunning and genuinely unproblematic" whereas "Cassandra is the walking embodiment of the 'school bully.'"
And the comments didn't stop there.
And hilariously, the tweet has now been deleted because the entire humiliation attempt completely backfired on her.
And fans are convinced that Lizzo herself got involved in the conversation, not directly, but still like the icon she is.
Lizzo – 1, Cassandra – 0.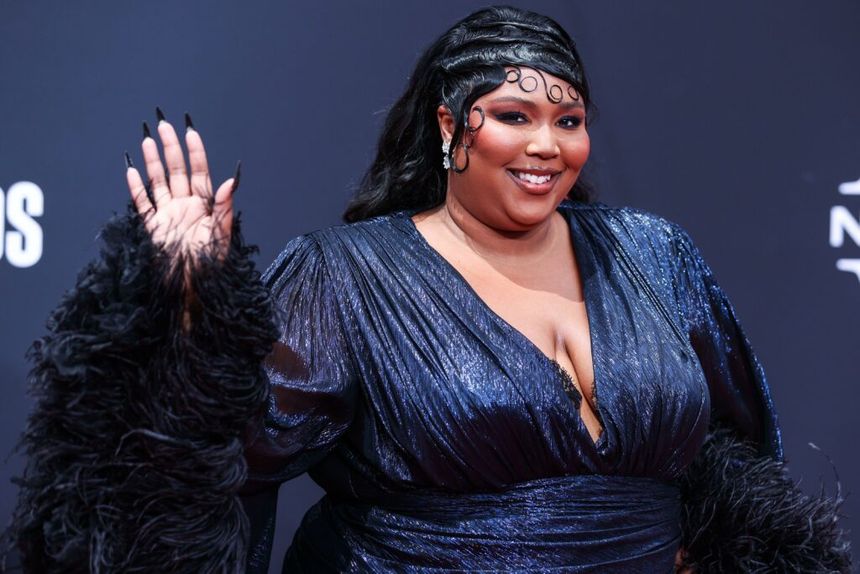 Lizzo indirectly tweeted a hater who compared herself to the star. Credit: Image Press Agency / Alamy
The 34-year-old has long been an advocate for conversations around acceptance and body positivity.
"I think it's lazy for me to just say I'm body positive at this point. It's easy. I would like to be body-normative," she told the outlet. "I want to normalize my body. And not just be like, 'Ooh, look at this cool movement. Being fat is body positive.' No, being fat is normal."
She continued: "I think now, I owe it to the people who started this to not just stop here. We have to make people uncomfortable again, so that we can continue to change. Change is always uncomfortable, right?"