The man accused of choking Jordan Neely on a New York subway has reportedly surrendered himself to police.
Jordan Neely, 30, died Monday afternoon last week (May 1) after being held in a chokehold for 15 minutes allegedly by 24-year-old Daniel Penny, a former Marine.
According to his aunt Carolyn Neely, Jordan reportedly descended into "a complete mess" after his mother, Christie Neely, was reportedly strangled to death and then stuffed into a suitcase in 2007 when he was just 14, per The New York Post.
It was after this that he sunk into a deep depression, and did not receive appropriate treatment for his mental illness.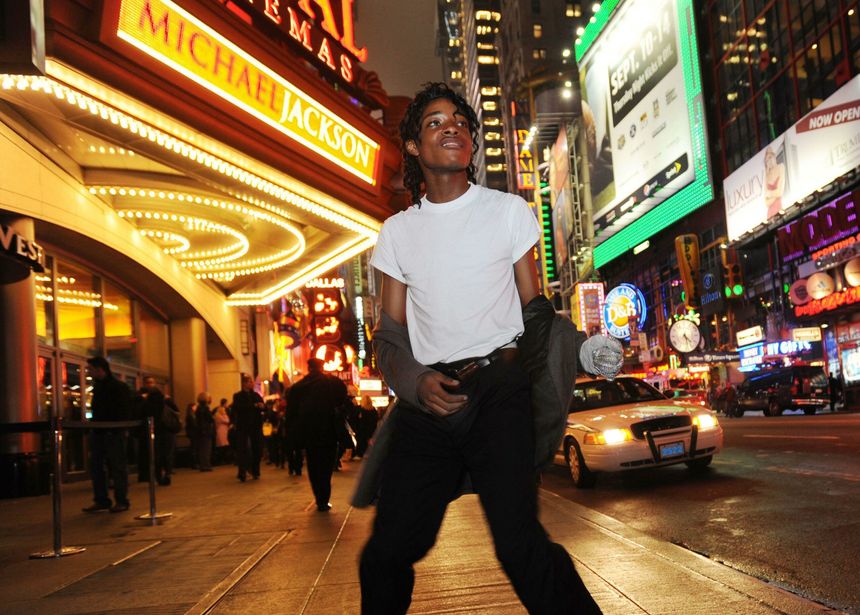 Carolyn told the outlet: "My sister Christie was murdered in '07 and after that, he has never been the same […] It had a big impact on him. He developed depression and it grew and became more serious. He was schizophrenic, PTSD. Doctors knew his condition and he needed to be treated for that. The whole system just failed him. He fell through the cracks of the system."
Neely's death occurred after Penny allegedly placed him in a chokehold while on board an F Train in Manhattan. According to a bystander – who witnessed the traumatic incident – Neely was yelling "I don't have food. I don't have a drink. I am fed up," on the train before being subdued by Penny and fellow riders. Though, it was later revealed he wasn't posing a threat to passengers.
On May 3, the medical examiner officially ruled his cause of death as compression of the neck, and his cause of death a homicide. A spokesperson said: "This is not a ruling on intent or culpability, which is for the DA and criminal justice system to consider," per the publication.
The fatal incident has sparked protests across the city, especially on subway platforms. Many people are demanding justice for Neely and pointing out the system's failures in supporting people in need.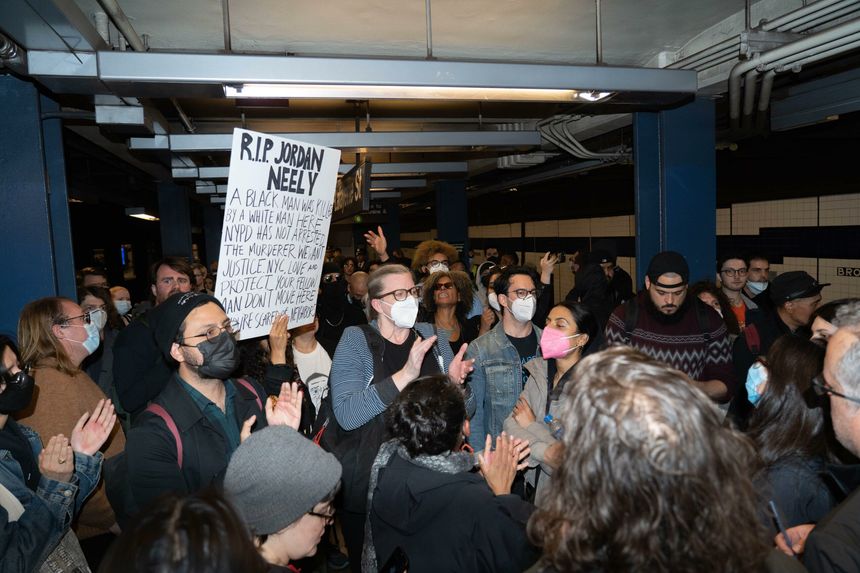 The Manhattan District Attorney's office revealed this week that Penny was being charged with second-degree manslaughter. Penny then surrendered himself to New York City police officers at around 08:00 AM on Friday, May 12, CBS details.
Penny's attorneys released a statement regarding the charges shortly after they were announced, stating that he had "stepped in to protect himself and his fellow New Yorkers."
They then continued: "We are confident that once all the facts and circumstances surrounding this tragic incident are brought to bear, Mr. Penny will be fully absolved of any wrongdoing," adding that Neely had been "aggressively threatening Daniel Penny and other passengers," and that Penny and the others had "acted to protect themselves."
"Daniel never intended to harm Mr. Neely and could not have foreseen his untimely death," the statement ultimately concluded.
Multiple public figures have come forward to condemn Penny, with Public Advocate Jumaane Williams, stating: "Jordan Neely was unjustly killed, and charges must be immediately brought against the person who killed him. To say anything else is an equivocation that will only further a narrative that devalues the life of a Black homeless man with mental health challenges and encourages an attitude of dehumanization of New Yorkers in greatest need."
City Comptroller Brad Lander used the opportunity to speak up about the lack of mental health services available to New Yorkers, saying: "New York City is not Gotham. We can't be a city where you can choke someone to death who's experiencing a mental health crisis."