Paris Hilton has shared some beautiful new snapshots of her son.
Posting across all her social media platforms, the star told her millions of followers that she and her husband have extended their little family, welcoming a baby boy via surrogate.
Alongside a photograph of the newborn's fingers wrapped around her own, Hilton wrote: "You are already loved beyond words," with a blue heart.
Speaking to PEOPLE at the time, Hilton described this new experience as her "dream."
"It's always been my dream to be a mother and I'm so happy that Carter and I found each other," she said. "We are so excited to start our family together and our hearts are exploding with love for our baby boy."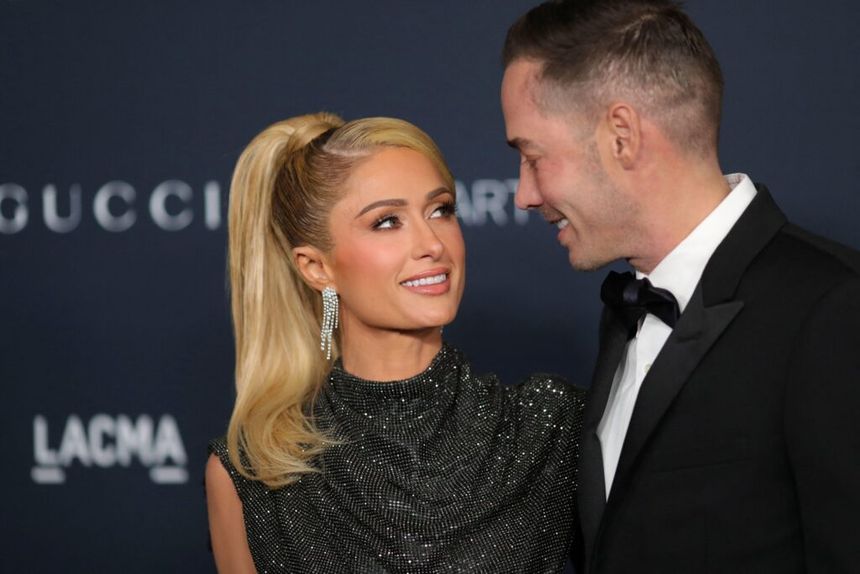 Paris Hilton and Carter Reum pose on the red carpet at the 11th Annual LACMA Art + Film Gala. Credit: REUTERS / Alamy
Prior to the news, she also told the outlet that she and Reum had initially started an IVF treatment plan at the height of the Covid-19 pandemic.
"We started going and doing it like a few months in because the world was shut down," she explained. "We knew we wanted to start a family, and I was like, 'This is perfect timing. Usually, I'm on a plane 250 days out of the year, and let's just get all of the eggs stocked and ready,' and we have tons of them just waiting."
Taking to Instagram, the 42-year-old shared a series of new black-and-white photos with her son, leaving social media users gushing at the shots. She captioned the carousel: "My whole heart."
"You were made to be a mom Paris," wrote one user.

Credit: Instagram
"I can already tell that you're an amazing mum!! Phoenix is so lucky to have you as a mother," another added.
Credit: Instagram
"Awww, I still remember you talking about wanting to be a mom one day on location filming The SL#5 Wow! I'm so happy to see your motherhood BOSS mom unfold! Bless your beautiful family," this Instagram user commented, clearly feeling nostalgic.
And this person described Hilton as "kind" and "caring" saying: "You're literally the most wholeheartedly kind and caring celebrity ever… you're going to make such a wonderful mommy because you're so genuinely considerate."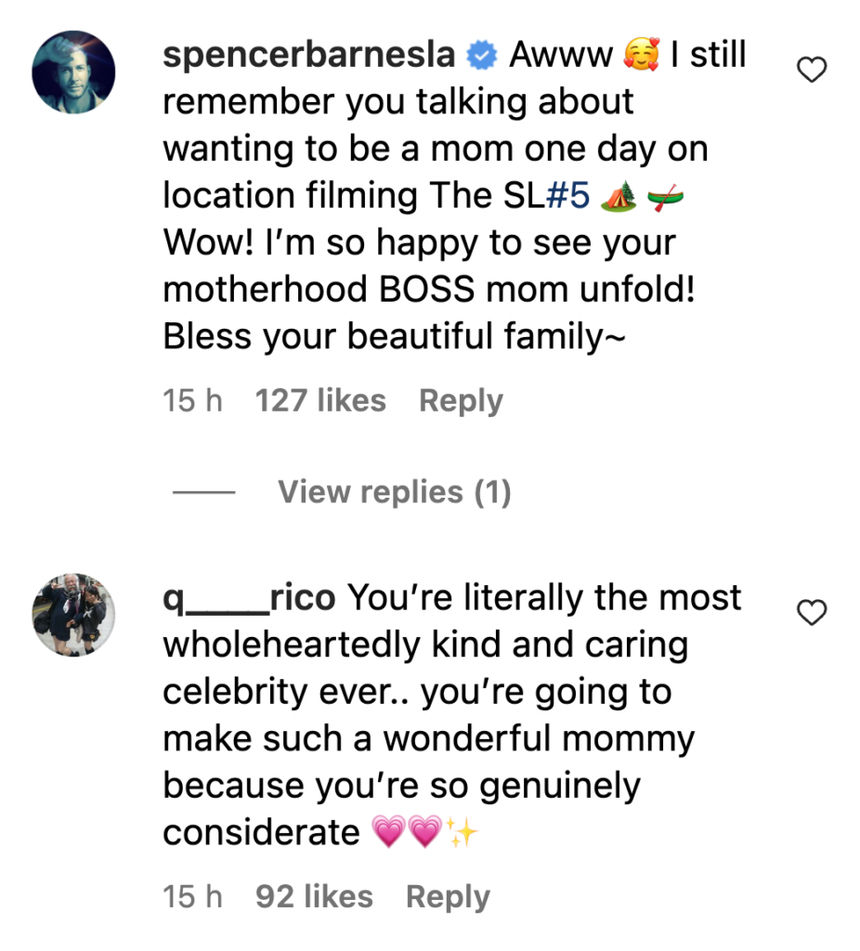 Credit: Instagram
Another user pointed this out: Omg what if his first words are 'that's hot' or 'Sliving' ICONIC!!"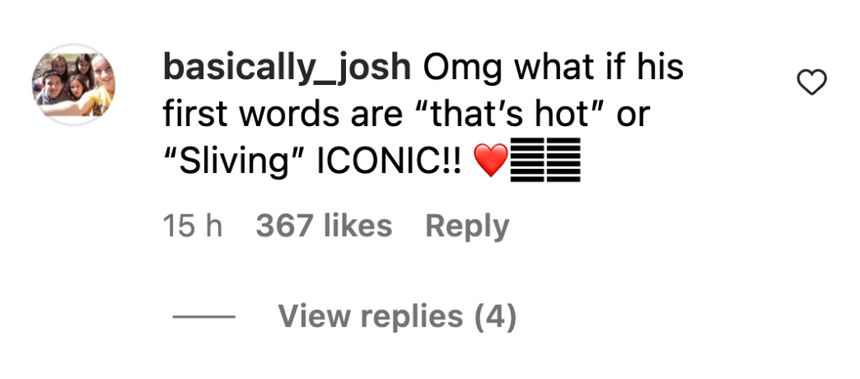 Credit: Instagram
That would truly be iconic.
The news comes just shortly after the 42-year-old admitted that she and her husband kept the birth of their son as private as possible.
"Not even my mom, my sisters, my best friend knew until he was over a week old," she explained on an episode of her 'This Is Paris' podcast. "It was really nice to have that with Carter, be our own journey together. I just feel like my life has been so public, and I've never really had anything be just mine."
The Cooking With Paris star explained that her life had always been subject to intense media coverage and had been "invaded" by the media many times.
"I really felt that I wanted this journey to be for us only," Paris went on. "we were so excited and wanted to tell our families, but we were just nervous because if you tell a person, then they tell someone, and all the sudden, it's in TMZ or Page Six, and I've had enough of my life like that.