Reigning Instagram queen Selena Gomez has racked up millions of likes in a matter of minutes for her latest selfie.
The 30-year-old former Disney Channel star has been in and out of headlines during the past few months, predominantly due to her apparent online feud with Hailey Bieber, 26.
For those who are unaware, fans of both stars have claimed that Hailey and Selena have been taking shots at each other – which started when Bieber and friend Kylie Jenner seemed to taunt Gomez over her eyebrows. Both Bieber and Jenner denied their posts had anything to do with Gomez.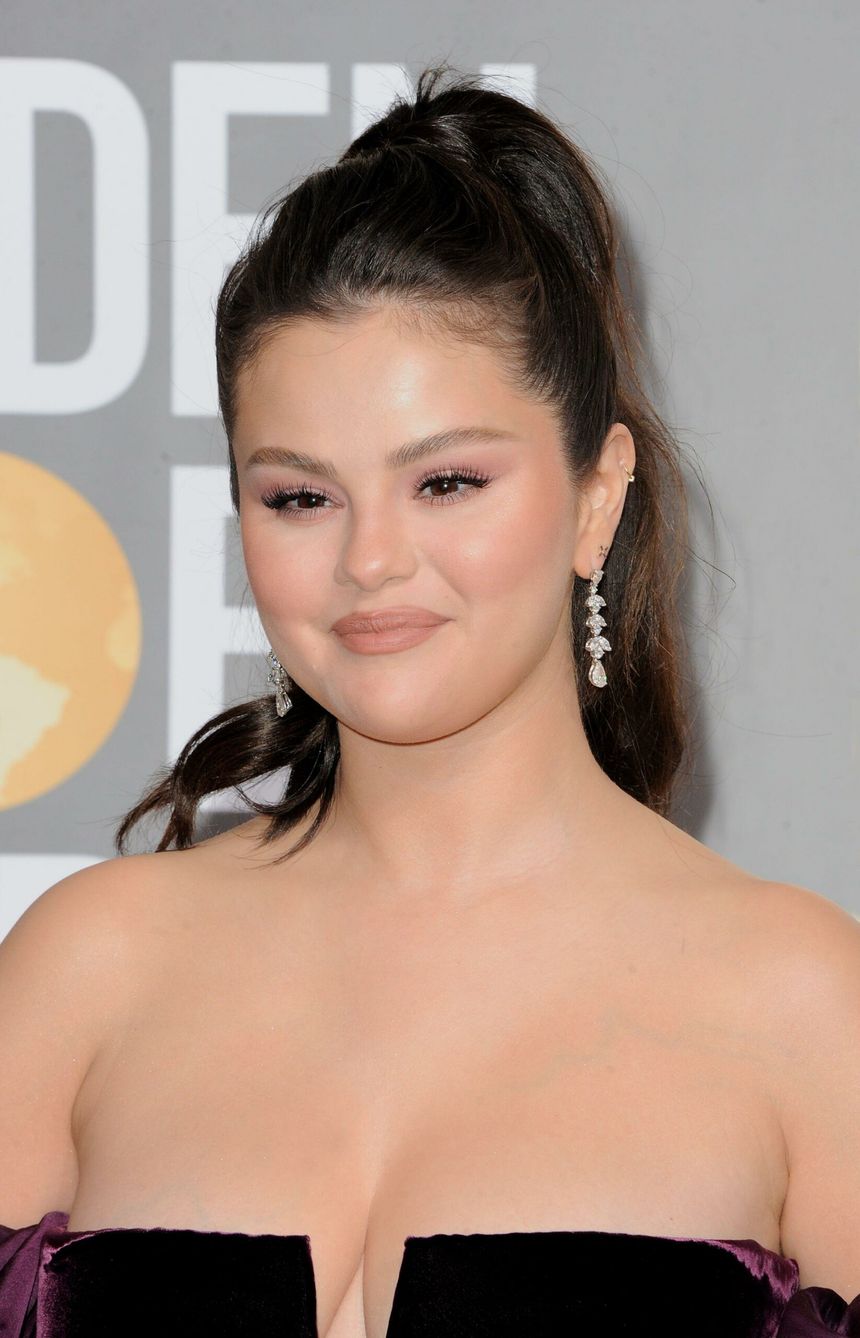 Selena Gomez at the Golden Globe Awards. Credit: Hyperstar / Alamy
Then, amid the drama, Gomez was then spotted out and about with former One Directioner, Zayn Malik. The pair had been dining at a swanky restaurant in New York in late March, where they were apparently seen canoodling and getting rather intimate, according to Sky News.
Aside from the rumored internet feuds – and potential new love interest – Gomez garnered the support of millions of her fans in her latest Instagram post, which was a selfie of the red lipstick-wearing 'Good For You' singer with her hair slicked back into a bun and sporting a white tank top.
The actress – who has been appearing in the Disney+ series Only Murders In The Building alongside Steve Martin and Martin Short – did, however, make the pic a little bit flirty, having taken the image from below so her chest was rather prominent.
Many of the comments were focused on Malik and Bieber, with one person writing: "zayn baby, please don't open Instagram."

Credit: Instagram.com
And the flame emojis and compliments just kept coming:
Credit: Instagram

Credit: Instagram

Credit: Instagram
In fact, after racking hundreds of thousands of likes in minutes, the total currently stands just shy of 8 million likes in less than 8 hours. Pretty darn impressive.
Regardless of the commentary, there's no denying that Gomez has rightfully earned her place as the most followed woman on Instagram.
Gomez herself had been linked to several other celebrities since breaking up with Justin Bieber – who is married to her apparent rival, Hailey, which is probably why the internet keeps constantly pitting the two women against each other – for the final time in 2018 – including Drew Taggart from The Chainsmokers.