Vanessa Bryant has paid tribute to her late daughter Gianna "Gigi" Bryant, who would have recently celebrated her 17th birthday.
The 40-year-old widow suffered immense tragedy in January 2020 when her LA Lakers athlete husband Kobe, 41, and 13-year-old daughter Gigi were killed in a devastating helicopter crash, which also claimed the lives of seven others.
Following their deaths, the sports world went into mourning – especially given Kobe's reputation as one of basketball's most valuable players and scorers of all time, per CBS Sports.
In the wake of the crash, Vanessa filed a lawsuit against Los Angeles County for invasion of privacy after it was discovered that first responders captured and consequently privately shared photographs of the traumatic incident.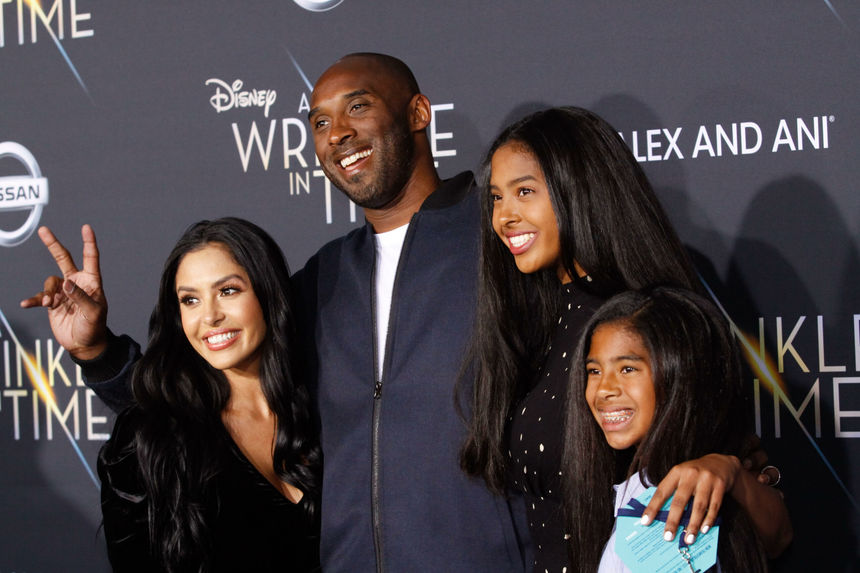 In her lawsuit, Bryant stated (via Insider) that the situation caused her immense emotional distress, testifying that: "I felt like I wanted to run, run down the block and scream […] It was like the feeling of wanting to run down a pier and jump into the water. The problem is I can't escape. I can't escape my body."
Bryant also testified that the Los Angeles Times contacted her about the leaked images for a story. At the time, Bryant stated, she was holding her seven-month-old daughter. "I bolted out of the house and around to the side so my girls wouldn't see […] I was blindsided again, devastated, hurt. I trusted them. I trusted them not to do these things," she revealed.
In March this year, it was reported that Bryant finally settled the lawsuit for $28.85 million. Her attorney, Luis Liu, told ABC News in a statement: "Today marks the successful culmination of Mrs. Bryant's courageous battle to hold accountable those who engaged in this grotesque conduct. She fought for her husband, her daughter, and all those in the community whose deceased family were treated with similar disrespect. We hope her victory at trial and this settlement will put an end to this practice."
Taking to Instagram over the weekend, Vanessa posted a series of images to her account to commemorate what would have been Gigi's 17th birthday. One photo of Vanessa with Gigi and two of her other three daughters was captioned: "Te Amo Mambacita […] Happy birthday, baby girl."
Another image of Gigi on a carousel was uploaded with the comment: "Happy 17th birthday, baby girl. I love you and miss you so much, sweet Angel."
A slew of celebrities commented on the posts, with R&B singer Ciara writing: "Happy Birthday Gigi […]."

Credit: Instagram.com
Taraji P. Henson added: "Happy birthday baby girl […]."

Credit: Instagram.com
Kobe's and Gigi's deaths left a void in the Bryant family, with Vanessa left to raise her other three daughters – Natalia, Capri, and Bianka.