Fans have urged Marvel to add a trigger warning at the start of Guardians of the Galaxy: Vol 3 after some scenes caught them totally off-guard.
The third installment of the iconic movie series sees some of the MCU's favorite characters come together to defend the universe once again.
The storyline picks up with Peter Quill (played by Chris Pratt), who is still grieving/searching for fellow Guardian Gamora (played by Zoe Saldaña), while also rallying his team together in order to protect Rocket (voiced by Bradley Cooper) after his past comes back and puts the lives of all the Guardians on the line.
The movie also sees Dave Bautista, Pom Klementieff, Karen Gillan, and Vin Diesel reprise their roles.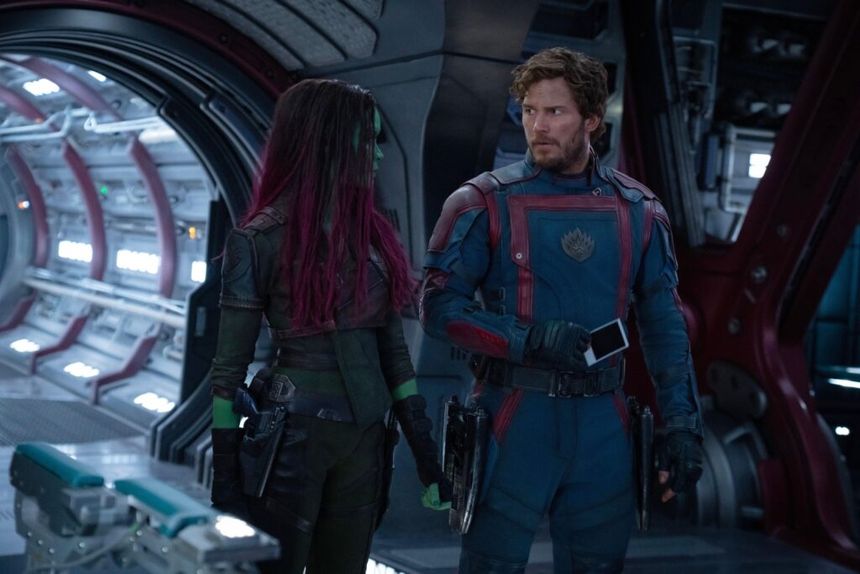 While the reviews across social media have been generally positive, it seems as though one moment has caught a lot of fans off guard, so much so that they're now urging Marvel to include a trigger warning at the start of the film.
For those of you that might not have yet given it a watch, there is a particular scene wherein Rocket gets taken by the High Evolutionary (Chukwudi Iwuji) and experimented on, leading to an extremely gory scene, especially for a movie rated only PG-13.
Not only that, but his other friends, which include an otter, walrus, and rabbit are also genetically modified to fit the High Evolutionary's standards in what has been described as a grotesque reflection of animal abuse.
It is definitely a difficult watch as limbs are removed, fur gets shaved, and body parts get replaced. And despite being a fictional space adventure, the storyline did reflect extremely concerning issues we hear about all too often in real life.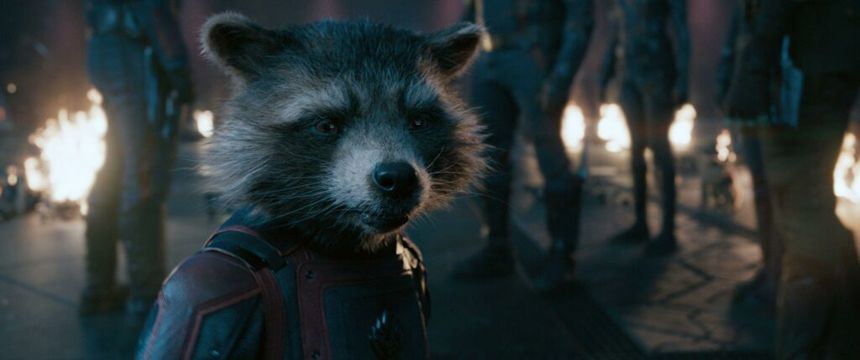 Taking to Twitter, fans expressed their reactions after watching the scenes.
"Guys before I say anything else about Guardians of the Galaxy, I just wanna put out a huge trigger warning concerning animal cruelty. Just want to make sure everyone will be ok," wrote one concerned user while another agreed writing: "Guardians of the Galaxy needs to put a trigger warning for animal cruelty."
A third also added: "Not to be one of those people, because I really loved the movie, but there really should've been a trigger warning for the animal abuse in guardians of the galaxy vol. 3."
And this user also pointed out just how difficult it was to watch Rocket's back story tweeting: "It's hard to watch what happened to him and his friends so just know what you are getting into!"
Despite the movie only coming out this week, it has received a pretty impressive rating on Rotten Tomatoes, though it is still the lowest rating in the Guardians of the Galaxy franchise – the first two movies securing higher fan ratings.
Beyond fan reviews, critics were also impressed at the movie, with Wendy Ide of the Guardian describing it as a "a big-hearted emotional rollercoaster" and giving it a solid 4/5 stars.
As per a review for Vulture, Bilge Ebiri also added that he was glad to see a "good Marvel movie again."
Guardians of the Galaxy Volume 3 is out in movie theaters now.