A woman has revealed she has never washed her jeans since she bought them – and she's had them for almost two decades.
How often a pair of jeans should be washed can be a subject of debate – some people choose to wash them after every single wear, while others argue that washing too often can be detrimental for the denim.
The general consensus seems to be to wash them when they're dirty or start to become baggy in places like the knees – but some people choose to never wash them at all.
Sandra Wallis ended up going viral after appearing on television and revealing she hadn't washed her jeans at all in 18 years of owning them.
Sandra had appeared on Steph's Packed Lunch on Channel 4 in the UK where she made her confession, before sharing the clip on her TikTok account where it has amassed over 568,000 views and 25.8K likes.
An expert had been brought on to discuss how often jeans should go in the wash, and revealed that she recommends washing them every 20 wears if they're not visibly dirty.
Going one better, Sandra confessed: "I've never washed them – 18 years!"
However, she admitted that it technically does fit in with the expert's recommendation, explaining: "Well, I only wear them maybe once a year and I've had them 18 years so I've still got two more years left."
The 60-year-old from Leeds, who works as a children's entertainer and author, bought the jeans at Marks & Spencer 18 years earlier and remembers when she got them as it was just after her daughter was born in 2004.
The mum-of-two had chosen the higher-waisted jeans as they sit above her belly button and ended up loving them so much she has kept them in steady rotation for almost 20 years.
She told Fabulous: "I bought them with the intention of having them for a long time – but obviously didn't think it would be this long.
"I only wear them once a year and I can't get rid of them because they still look brand new. But I do the smell test and, to be fair, I must be a very clean person as they don't smell."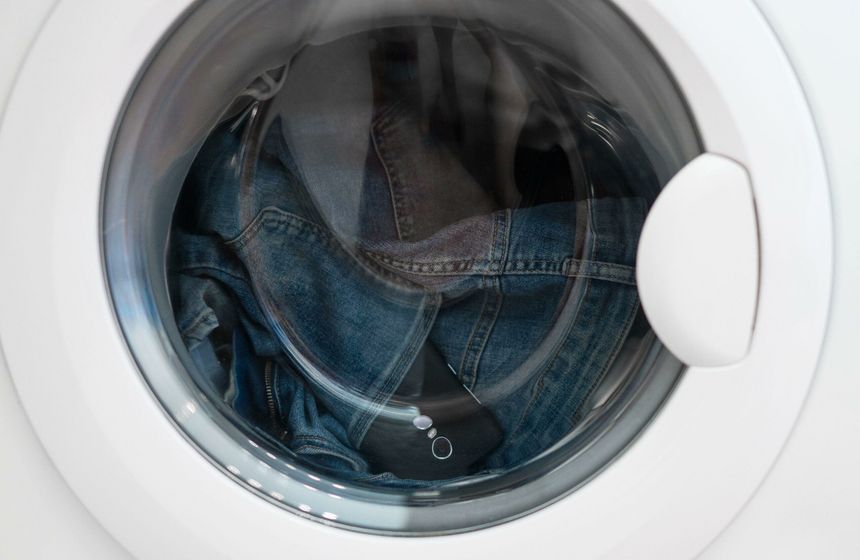 Sandra revealed that the bootleg style has been "in and out of fashion twice" since she bought them but she is impressed with the "good quality material" and the dark wash, so likes to wear them on a night out.
Although she can no longer remember how much she paid for them, Sandra says they were "definitely a good pair of jeans on a budget."
Sandra's washing schedule divided viewers, with some agreeing that jeans should only be washed when absolutely necessary – while others were horrified at the thought of jeans that hadn't been washed for decades.
Others added: "I have to wash all my clothes after one wear," "20 wears? i wash my ones ofter 2 wears some times ofter one wear," and "Oh nooo, I wash after one wear. All the sweat, dead skin, body oils and germs, it's a no from me."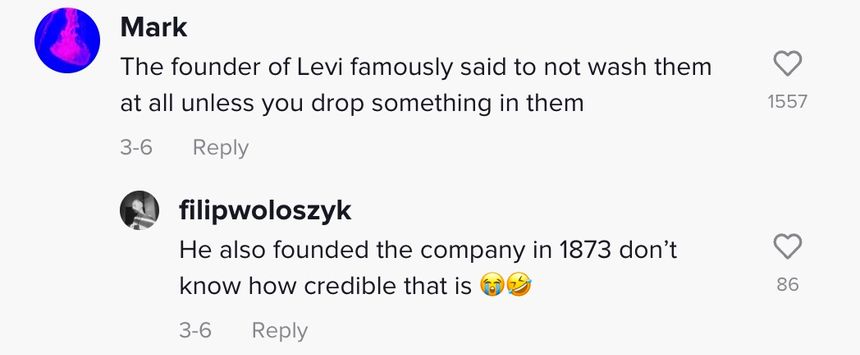 Credit: TikTok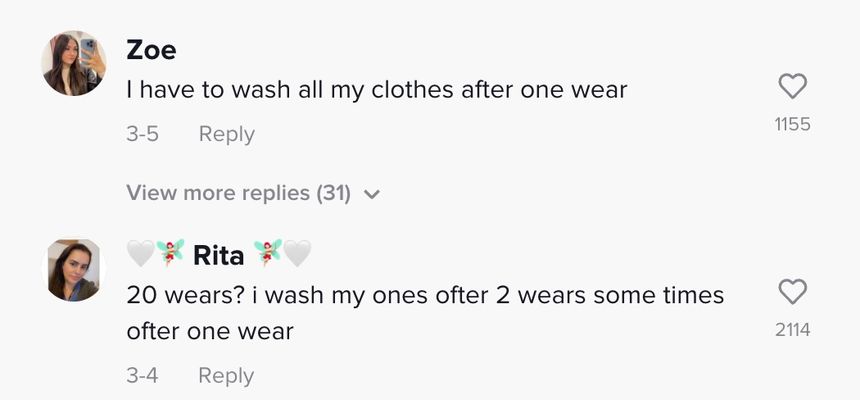 Credit: TikTok
Credit: TikTok
Some agreed that jeans need far less washing than most people think, writing: "I wash them when they actually get stuff on them lol."

Credit: TikTok

Credit: TikTok

Credit: TikTok
Sandra also revealed that she is not going to change her washing schedule to fit what people think she should be doing.
She told the publication: "From a negative point of view, I get comments like, 'that's disgusting, gross and grim' and I'm a tramp apparently – but the jeans haven't got a single mark on them and they don't smell so it just makes me laugh."